Ask the Expert: The Thick and Thin of Stem Density Management
Something went wrong. Please try again later...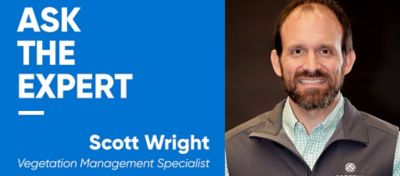 The height and density of incompatible stems directly impact the cost of vegetation management throughout utility right-of-way corridors. Leveraging industry best practices to reduce incompatible stem populations provides multiple benefits to vegetation managers. Conversely, when the proper control methods are not used, it can be difficult to achieve optimum results. We recently connected with Scott Wright, a vegetation management specialist with Corteva Agriscience, and Wes Graham, right-of-way manager and field biologist with Cooperative Energy, to discuss the challenges today's practitioners commonly face. Their insights reveal the solutions that can be used to help vegetation management programs lower stem densities for good.