3/17/2021
Spring Planting Checklists to Maximize Yield Potential
Something went wrong. Please try again later...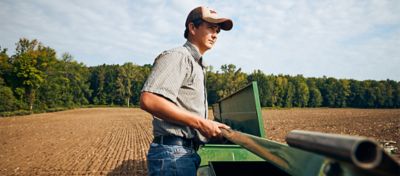 It's just about time for spring crop planting. When is the optimum time to plant spring crops? And how do you position your field for favorable spring crop emergence? We've got spring planting checklists to help you make the most of every acre from the start.
Advance planning for spring row crop planting is critical. Research has consistently shown that delays in spring crop emergence can cause average yield losses as high as 9%, and failure to time crop planting during optimum windows can reduce yields by as much as 15%.
Use this planning checklist to help you get your growing season off to a stellar start. Your retailer is a great resource to help you customize plans to your operation. Be sure to also ask your retailer these 7 questions to inform your crop protection planning as you kick off the season.