Stars align to renew New Mexico range
Something went wrong. Please try again later...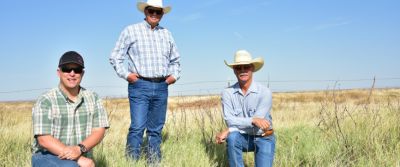 Key players gathered last year to inspect a range restoration project on the Bojax Ranch near Roswell, New Mexico. Left to right: Mark Naranjo, assistant division director, New Mexico State Land Office; Aubrey Dunn, then-state land commissioner; Jeff Bilberry, manager of the Bojax Ranch.