Clear a Pound of Weeds, Get More Than a Pound of Grass Back
Something went wrong. Please try again later...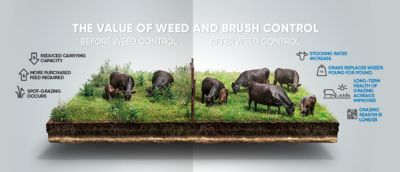 Now that's a good investment. 
Successful weed control improves pastures by allowing grass to replace weeds. Choosing the right product for an operation is key to improving pastures. GrazonNext® HL herbicide is the premium weed control option. It gets you the best return on investment for every acre you treat.